As the holiday season approaches, the air is filled with anticipation and excitement. For many, it's a time of joy, celebration, and, of course, indulging in delicious meals and treats. However, for those in the culinary industry – be it restaurants, caterers, or bakers – the holidays often bring an influx of orders. This heightened demand can push culinary businesses to their limits, both in terms of production and kitchen space. To keep up with the demand, shared commercial kitchens emerge as an ideal solution, providing the much-needed space and support for culinary businesses to not only survive but thrive during the holiday rush.
Shared Commercial Kitchens
Shared commercial kitchens are a concept that has gained immense popularity in recent years. These kitchens are fully equipped, professional-grade spaces that can be rented by culinary entrepreneurs and seasoned professionals on an as-needed basis. They typically offer amenities like cold storage, dry storage, and even packaging areas. Commercial kitchen rentals offer a lifeline to businesses overwhelmed by holiday orders and looking to expand their production capacity without the burden of long-term leases or the expense of building and maintaining their own commercial kitchen.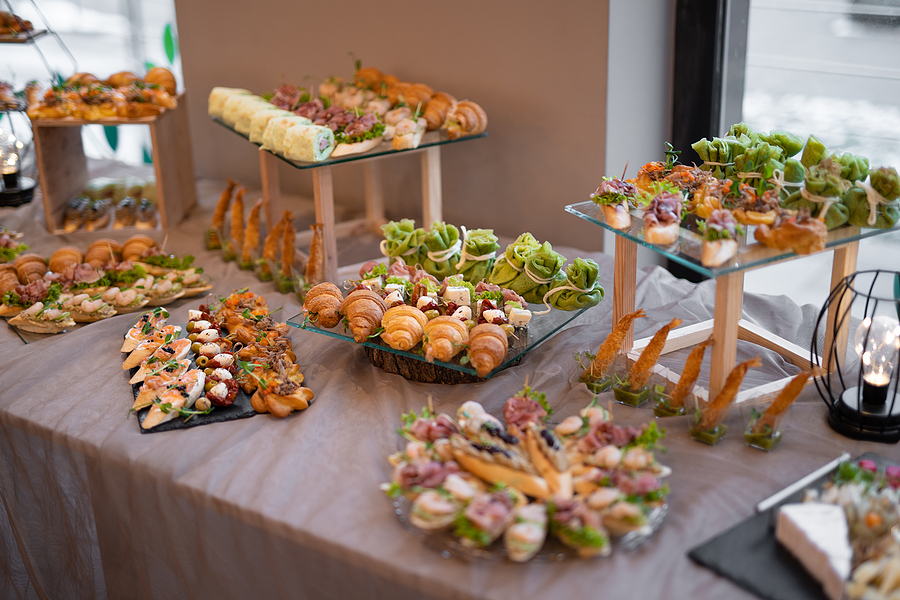 Benefits of Shared Commercial Kitchens
Ample Space: Shared commercial kitchens offer the physical space needed to handle a higher volume of orders. With additional countertops, ovens, and stovetops, culinary businesses can efficiently prepare and cook multiple dishes simultaneously.
Flexibility: The flexibility of shared commercial kitchens is a game-changer during the holidays. Businesses can rent space for as long as they need it, whether it's a few hours or several days. This flexibility allows them to scale their production according to order volume.
Regulatory Compliance: Shared kitchens are designed and maintained to meet health and safety regulations, providing a compliant environment for food preparation. This eliminates concerns about meeting health codes during peak production times.
Community and Networking: Shared kitchens offer an opportunity to meet and interact with other culinary professionals. This creates a collaborative environment where businesses can share tips and learn from each other. You may even end up collaborating with others to create special holiday offerings.
Cost-Effective: This is considered by many culinary professionals to be one of the best benefits of shared commercial kitchens. If the additional space is only needed during the holidays or for other peak seasons, it is a waste of financial resources to take on the burden of leasing or purchasing a kitchen. Businesses can avoid the high overhead costs of equipment maintenance, utility bills, insurance, and more, allowing them to channel that revenue into other opportunities.
Le Gourmet Factory: Your Holiday Culinary Partner
In the busy NYC and NJ metropolitan areas, Le Gourmet Factory is a great way for culinary businesses to meet the heightened demand during the holiday season. With our six fully equipped commercial kitchens and various amenities, we offer the perfect solution for those seeking shared commercial kitchen space.

Our facility is designed to meet the unique demands of culinary entrepreneurs during peak seasons. From professional-grade equipment to ample storage and 24/7 accessibility, Le Gourmet Factory provides the essential tools that allow businesses to thrive during the holiday rush and beyond. Whether you're a restauranteur looking to expand your catering offerings, a caterer handling a multitude of events, or a baker inundated with orders for holiday sweets, our shared commercial kitchens can make your holiday season a breeze.
Don't let limited kitchen space keep you from filling every order that comes your way or dampen your holiday spirit. Choose Le Gourmet Factory as your trusted partner in commercial kitchen rentals.  Contact us today to learn more about our facility and all we have to offer.